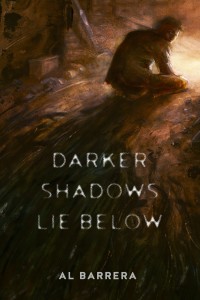 "Something ancient sleeps in the shadows of Umber Gardens. When Dr. Benjamin Kent is extended an invitation to work at a prestigious mental health facility, he thinks it's too good to be true. Ben soon realizes something is wrong at the Home. The darkness has eyes, and it's hungry. The line between reality and fantasy begins to blur, and soon Umber Gardens' dark secrets force Ben to question his family's safety–and his own sanity."
Published on October 20th 2014 by Al Barrera. Edited by Jenn Loring.
You can find the book here for purchase. The first two chapters are available to read here, and a deleted chapter here.
Half of all profits from my work will be donated to Heifer International.