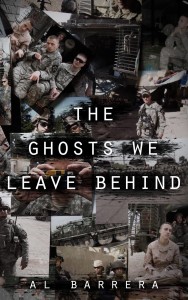 "Some call them killers–hard men from the other side of the planet sent to collect the heads of their enemies and make peace with a gun.
Freedom follows, along with all of its problems. Choice, and a lack of it. A world without the easy answers that come from being in a uniform.
And the space where the two worlds collide. Where a man tries to reconcile the person he's become with the one he was. A new kind of battlefield, where the ghosts of his past change everything he's ever known."
Published on May 8th 2017 by Al Barrera. Edited by Jenn Loring. Cover by Amber Nash.
You can find the book here for purchase.
Half of all profits from my work will be donated to Heifer International.